Our company
Graniitti is full of rock solid professionals who provide program and project management, agile roles, quality assurance, business and service designing as well as change enablers.

We want to be the most reliable partner for our clients in their most important changes. We get things done. We provide the most suitable person or team for each customer need.

We are the best place to work. We take pride of our work and we appreciate everyone in the team, which results that all employees can always fully recommend us and peers.
We understand
Cooperation is always based on strong understanding your needs. We find the most efficient way to how to progress, and the best solution for your needs.
We have expertise
We have years of program and project management experience as well as from quality management and other assigments in several business areas. We also offer our services to suppliers.
We do
We provide an independent approach which allows us to support you in any delivery methodology you have chosen. We are reliable and flexible involved with your operations. We bring immediate added value for you.
Services
---
We provide a professional service at every stage of the program and project:
Identify and refine your business needs
Use-case and requirement specification
Business design
Change planning and impact analysis
Process modelling and analysis
Service design
Succeed in selection and procurements
Tender evolution
Supplier benchmarking and selection
Contract negotiations
Project, change and quality management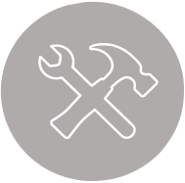 Program audits
Business change management
Program and project management
Porfolio management (PMO)
Quality assurance
Test management
CX, service management and development
Customer experience development
Methodology training
Continuous development of services, functions and processes
Service management
Testing services
We are professionals in several roles
Program Manager
Project Manager
Requirements analyst
Test Manager
Test Engineer
Product Owner
Scrum Master
Release Manager
Release Train Engineer
Agile Coach
Business Designer
Business Analyst
Service Architect
Service Manager
Process Manager
Software development services
In cooperation with our partners, we offer expert services for product and software development. We will assemble a team that suits your needs or provide you with tailor-made experts for a specific task.
Contact details
Graniitti Services Ltd